We are delighted to announce the release of Bootstrap Russian Grammar – a book and mobile app combo.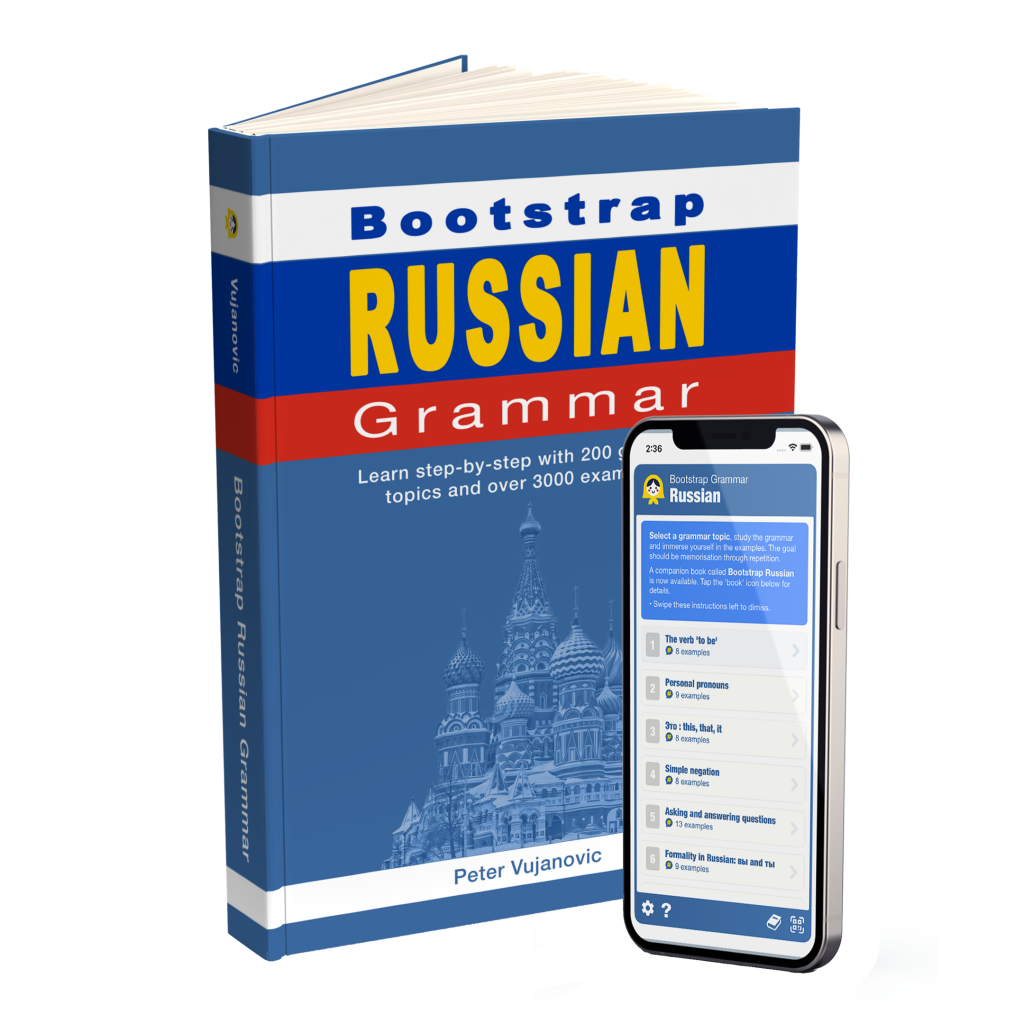 Bootstrap Russian Grammar is a new way to learn Russian grammar. Starting from the beginning, the idea is progress in small self-contained steps (called 'topics'). Each topic builds on the last, by incrementally adding new grammatical patterns, new vocabulary and lots of useful examples.

In total there are 200 grammar topics and over 3,000 examples phrases.

Each topic includes a thorough explanation of the grammar and then lots of examples that illustrate the grammar. Each example includes an English translation, as well as notes highlighting how each example illustrates that topic's grammar, as well as the meanings of new Russian words.
A companion mobile application is now available called "BootStrap Russian Grammar". The app contains all the content contained in this book – including 200 grammar topics and over 3000 example phrases. And in additional, there is high quality Russian native-speaker audio for every example.

The book and mobile app are easy to coordinate using QR codes. Just scan the QR code at the beginning of any chapter in the book with the app and it will take you straight to the topic where you will find all the examples with the high-quality audio matching the chapter in the book.

So if you prefer to have the grammar set out in book form but would also like to be able to listen to the example sentences, then the book/app combination is perfect for you.
A FREE sample of the first 10 topics of the book is available here: https://www.declansoftware.com/russian/brg_SAMPLE.pdf
The complete 535-page book is available on Amazon here: https://www.amazon.com/dp/0646861433
The App is available on the iOS App Store here: https://apple.co/3wVybhY. The first 10 topics are also free.
The Android version is coming soon.