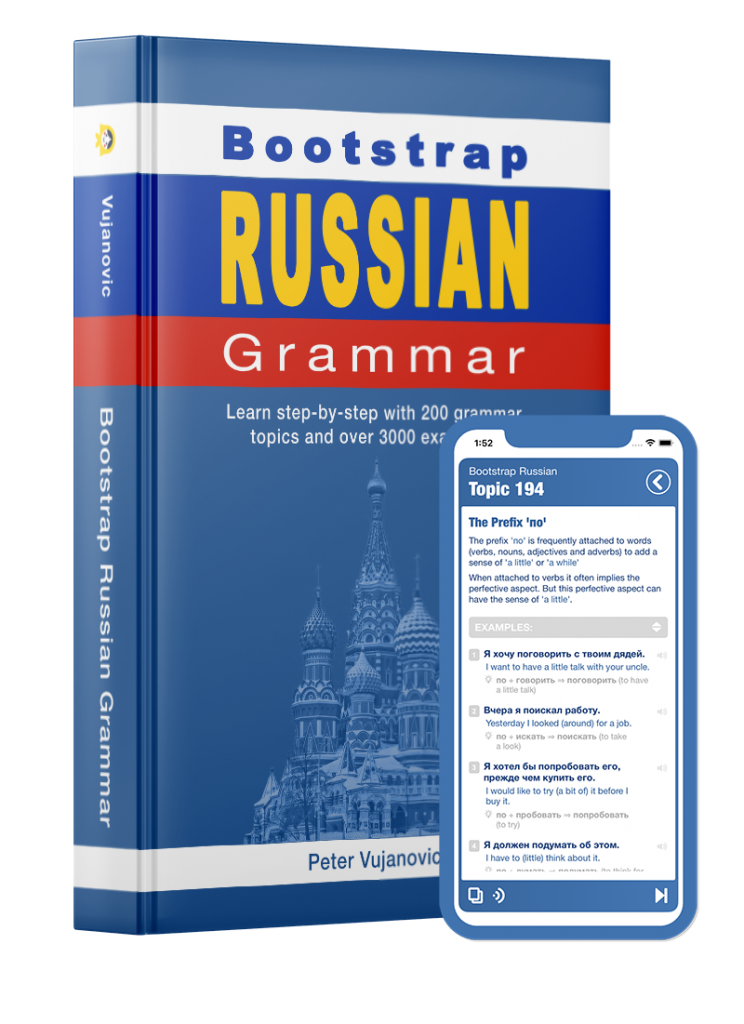 We have just released an updated version of *Bootstrap Russian Grammar* – the book/app combo that teaches Russian grammar step-by-step.
The BOOK is 535 pages packed with 200 grammar topics and over 3000 annotated examples.
And the APP now features high-quality native-speaker pronunciations for all the 3200 example phrases.
The book is here: https://www.amazon.com/dp/0646861433
And the iOS app is here: https://apple.co/3wVybhY
A FREE sample of the first 10 topics of Bootstrap Russian Grammar is available here: https://www.declansoftware.com/russian/brg_SAMPLE.pdf
And the same first ten topics are also free in the iOS app.