We are constantly improving Declan FlashCards. In version 1.4 have added a couple of new features!
In the word review view you now have the option to play the pronunciation audio at 60% speed to get a really good listen to the native speaker's pronunciation. Just tap the tortoise in the pronunciation bar!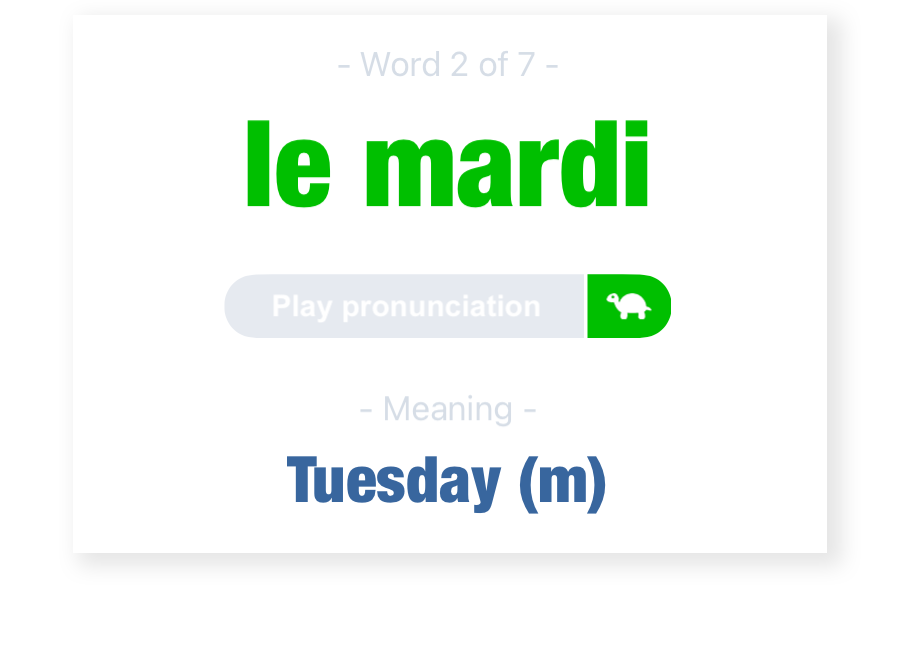 The second new feature – and we think you'll find this one really helpful – is a hands-off audio review feature. You can now listen to all the word pronunciations in a topic, one after the next, using voice commands like "Play", "Slow", "Next" and "Meaning" (which reads the word's English meaning). You can also record your own pronunciation attempts to compare with the native speaker's.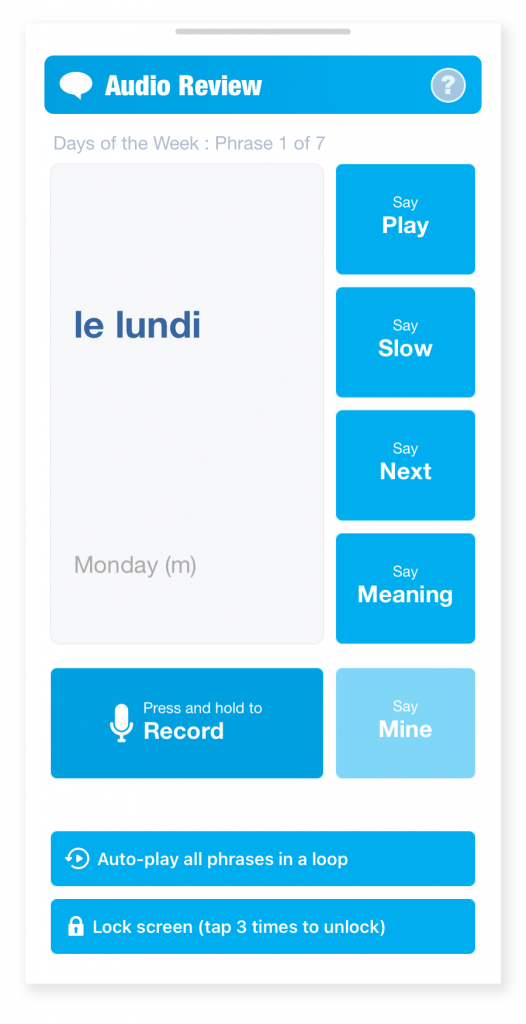 We really hope you'll find this innovations helpful and fun!