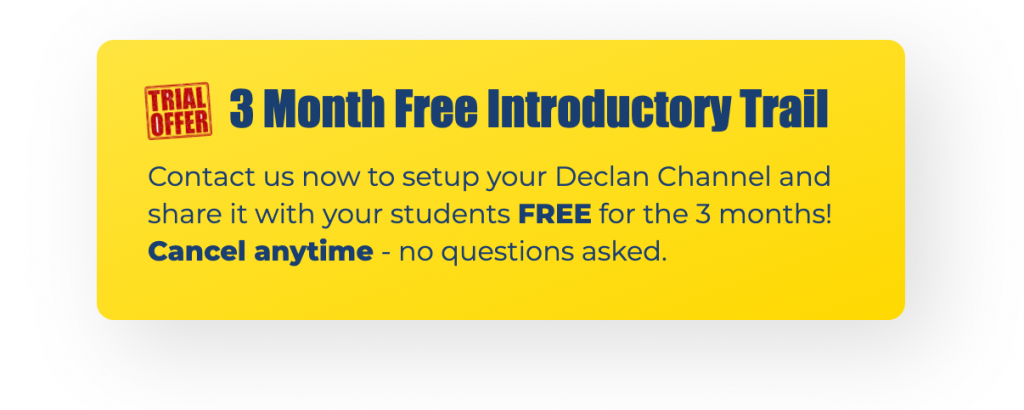 We have launched a 3 Month/1 Term Free Introductory Offer for Declan Channels.
Teachers and schools can now set up a channel to share course content with one of their classes for free – no commitment and no up front fees. Just try it for a term and only if you and your students love it can you then sign up for one of the subscription plans and roll out Declan Channels for all of your courses/classes.
No up-front payment and no questions asked – we just want to to give it a try and see for yourself how Declan Channels benefits you and your students.
See https://www.declanchannels.com for more details.