We have just implemented a free Word of the Day email feature for 14 languages – French, Spanish, Japanese, Chinese, Italian, Korean, German, Hebrew, Greek, Russian, Portuguese and Inglés (English for Spanish speakers).
Just head over to our home page (https://www.declansoftware.com) and after a couple of second you should see a popup appear like below. If you don't see it, you can also tap the "Word of the Day" top menu item.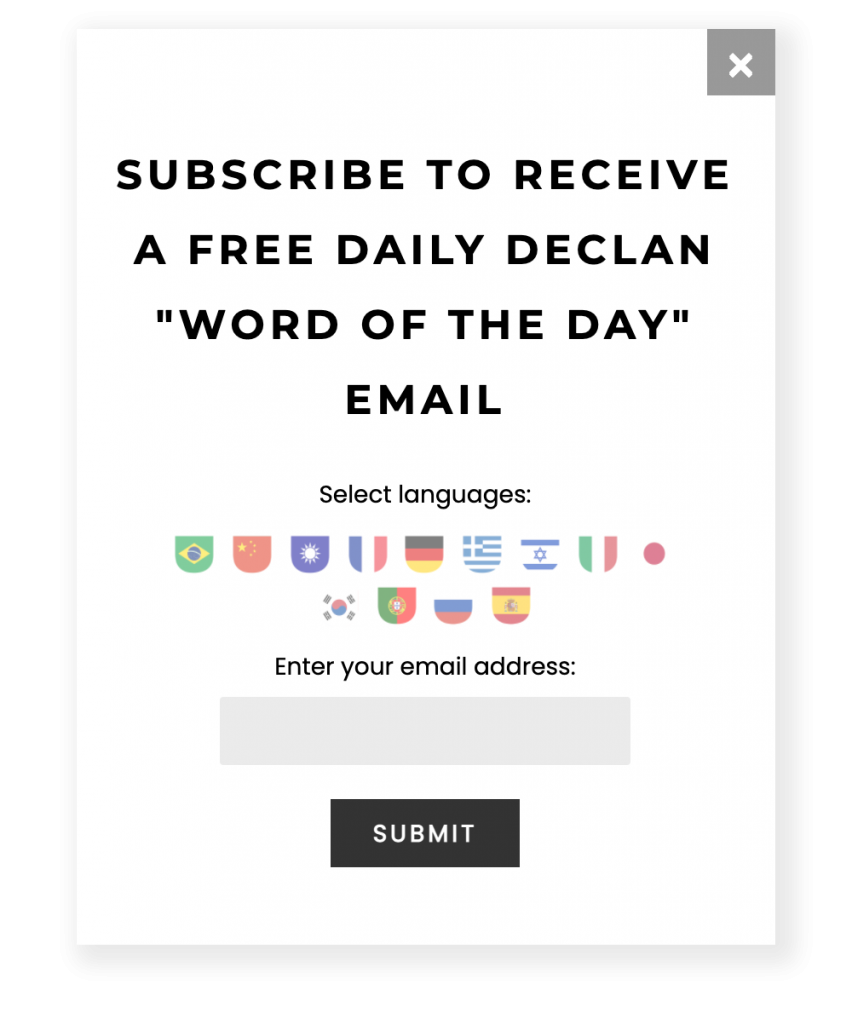 Tap the flags to select the languages your are interested in, enter your email address and you should get your first Word of the Day emails after a minute or two. And then every day at around the time you signed up you should receive your word of the day email(s).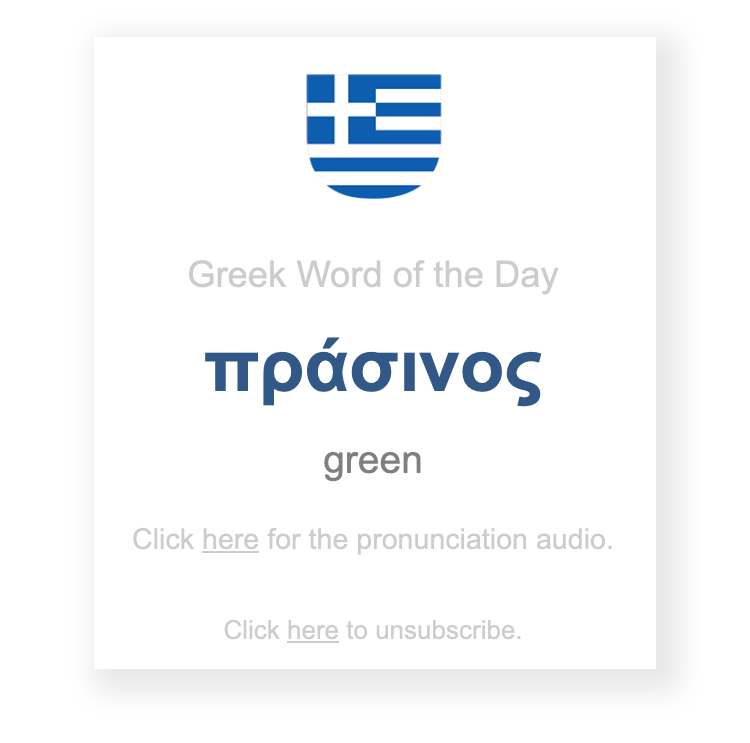 Unfortunately it is not possible to reliably embed audio into emails so to hear the pronunciation you will have to follow the link in the email ("Click here for the pronunciation audio"). That will take you to a web page that is identical to the email but with a "Listen" button.
The email also includes an unsubscribe link that lets you manage your subscriptions.