There is no deigning that it has been a tough year to relaunch Declan FlashCards – indeed it's been a tough year for everyone. There have been reports that the COVID-related lockdowns in many countries have been a boon for online companies, including language learning outfits. The story is that with everyone stuck at home, lots of people decided to use the time to learn a new skill, including learning a language.
It is too early for us to say either way given that we only relaunched in September. But we can't deign that it has been heavy going getting traction. When we first launched Declan Software's mobile device apps more than 10 years ago, there where very few competitors in the app stores. Now there are scores of them and getting noticed in very much more difficult.
In September we launched the iOS version followed by the Android version about two months later and as expected, given that our marketing efforts have focused on English speaking countries, a large majority of installs have been on the iPhone/iPad platform.
The breakdown of which languages have been most popular with our users has also been determined largely by our marketing efforts. Spanish, French and Korean combined accounted for around 60% of all activity. We promoted these three languages most heavily because these are where we had the largest users base for the previous versions of our apps.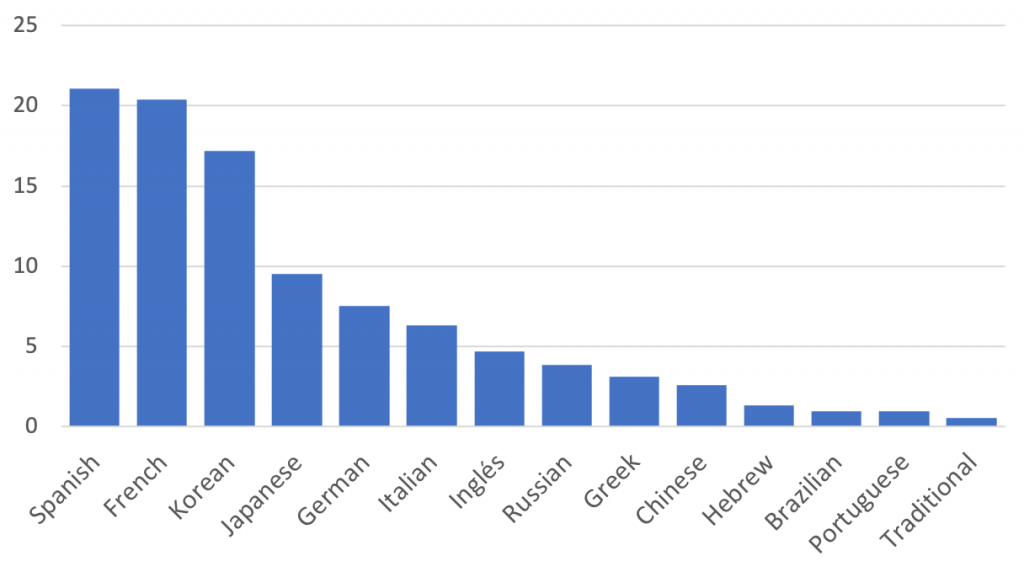 In 2021 we plan to focus heavily on signing up language learning schools and facilities to use the Declan Channels feature which lets institutions offer bespoke course material to students on their mobile devices via the Declan FlashCards app. It's a great way for institutions to better engage with students, particularly in the face of all the language learning apps available for mobile devices. Also we plan to expand the language we offers, with Arabic being at the top of the list.
On the marketing front, we plan to explore the use of internet influencers – including one of our favourites, Bald and Bankrupt.
Happy new year everyone!