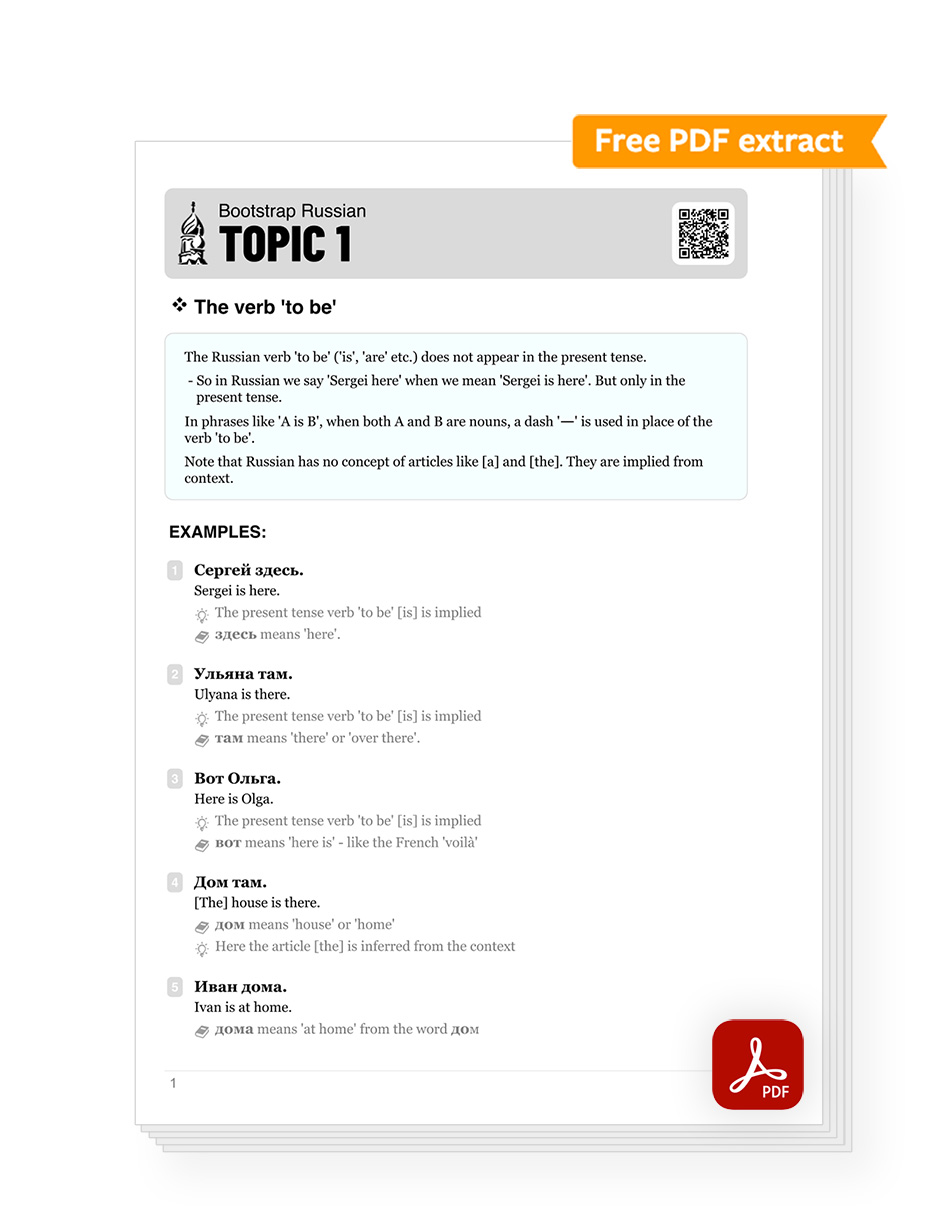 FREE Russian grammar PDF
10 Russian Grammar topics
1. The verb 'to be'
2. Personal pronouns - я, он, она, оно, мы, вы, они
3. Это : this, that, it
4. Simple negation with не
5. Asking and answering questions with да and нет
6. Formality in Russian: вы and ты
7. Who and what - кто and что
8. Gender and adjectives in Russian
9. The conjunctions и, но and а
10. An introduction to Russian Plurals

---
Take a look inside the 535-page book
packed with 200 topics and 3000 example phrases
Drag or tap the page corners to flip through sample pages of the book.
---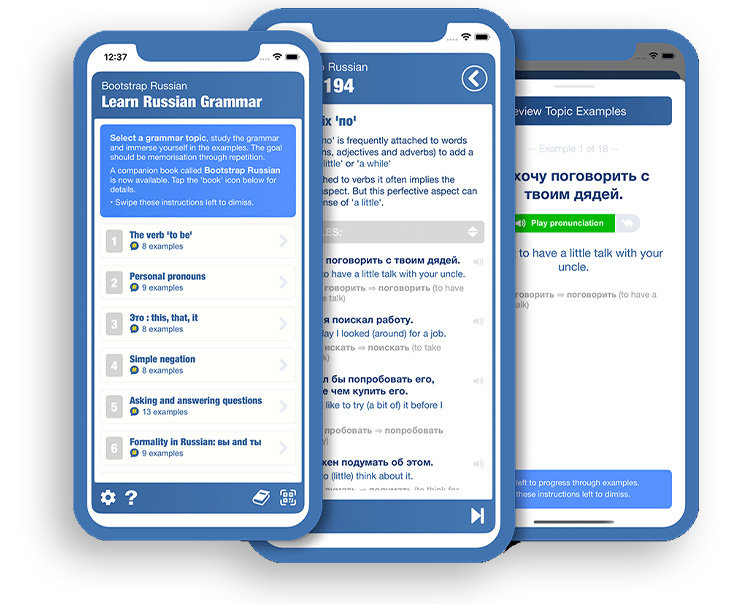 The companion mobile app
All the content in the book PLUS audio!
All 200 grammar topics - step-by-step
All 3000 plus example phrases
Annotated examples and English translations
AND high quality native-speaker audio pronunciations for each and every example.
In-app QR code synchronization with the book

NEW!

Hands off voice-controlled example phrases review
Available for both iPhone/iPad and Android.