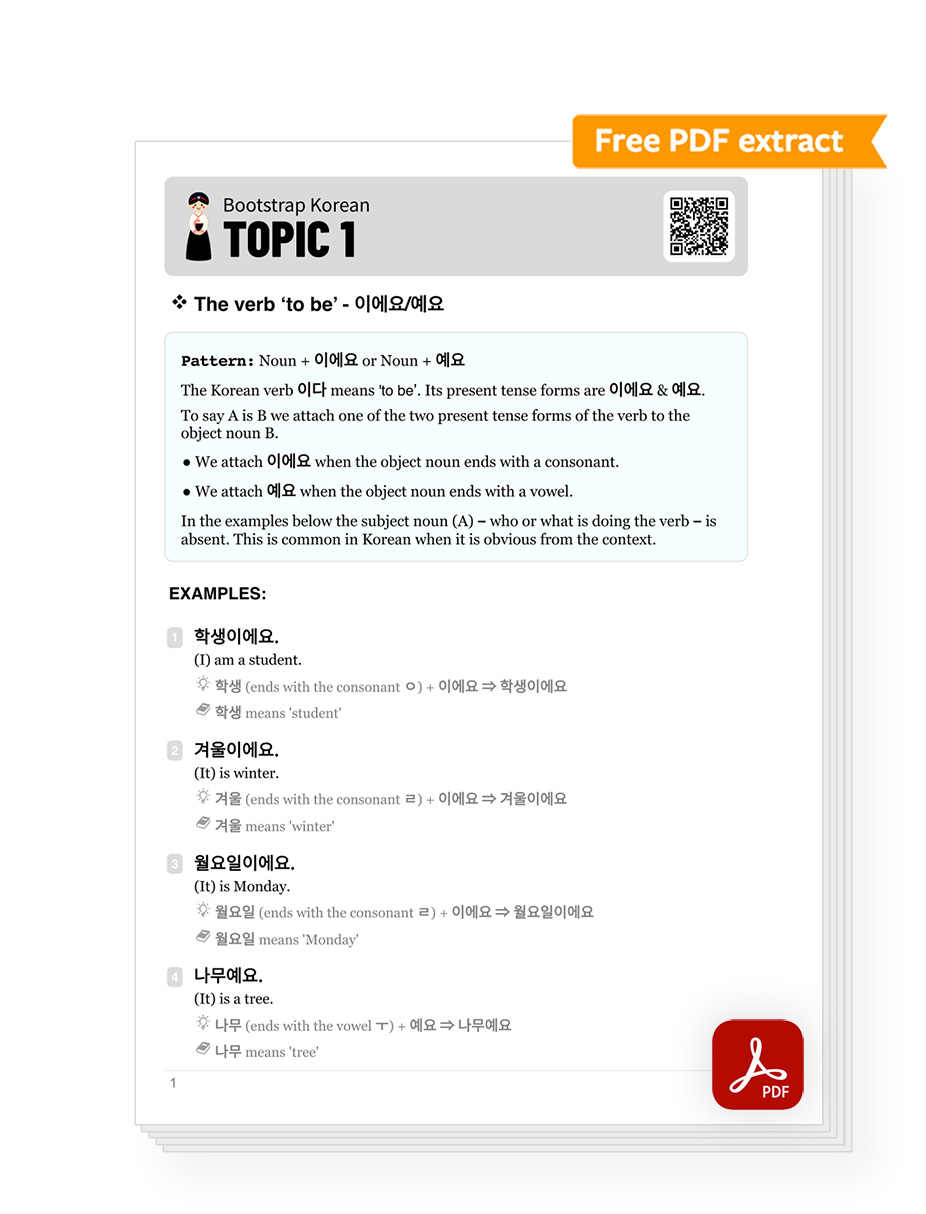 FREE Korean grammar PDF
10 Korean Grammar topics
1. The verb 'to be' - 이에요/예요
2. The Topic marker - 은/는
3. The Subject marker 이/가 and Existence/Possession 있다
4. The Subject marker 이/가 and Absence 없다
5. Word order of Korean sentences: Subject - Object - Verb (SOV)
6. Personal pronouns - 저, 우리, 그 and 그녀
7. This and that: 이, 그, and 저
8. The verb 'to not be' - 아니다
9. The location of existence - the particle 에
10. Korean Verbs - The Infinitive

---
Take a look inside the 535-page book
packed with 185 topics and 3200 example phrases
Drag or tap the page corners to flip through sample pages of the book.
---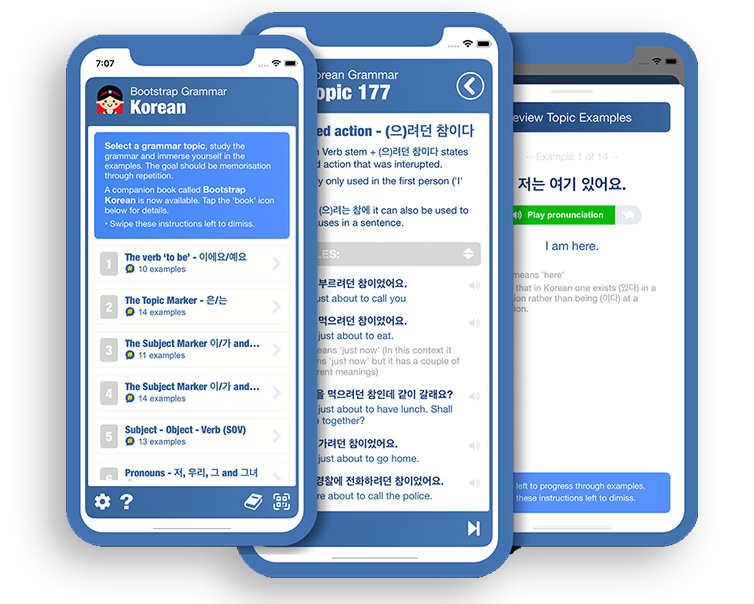 The companion mobile app
All the content in the book PLUS audio!
All 185 grammar topics - step-by-step
All 3200 plus example phrases
Annotated examples and English translations
AND high quality native-speaker audio pronunciations for each and every example.
In-app QR code synchronization with the book

NEW!

Hands off voice-controlled example phrases review
Available for both iPhone/iPad and Android.